There are many well-known personalities all around the world who are known for their style and elegance. Meghan Markle's style is one of the highly appreciated personalities not only due to her royal status but also because of her awesome outfits. There are various Markle's Best Style Moments that influence many people who love to follow her style statement. Therefore, in this post, we are giving you a list of the 10 Best Meghan Markle Outfits.
Ruffle top with Denim Shorts
This is one of the best Meghan Markle Outfits in terms of cool dress. It looks graceful and the light shade to the top is ideal to wear in summers as well. For a more enhanced look, you can pair it with casual sandals, a Rattan bag, and Square pair of Goggles. Hence, this outfit will surely add a touch of elegance to your whole personality.
Full Sleeves Midi Dress
Style trends of Meghan Markle are famous for an untroubled appearance that you seem to throw out on everyone around. Full Sleeves Midi Dress gives an amazing hue to your contemporary look. A striped midi dress can be well-coordinated with accessories like retro shades, bags, and sandals.
White blouse and pencil skirt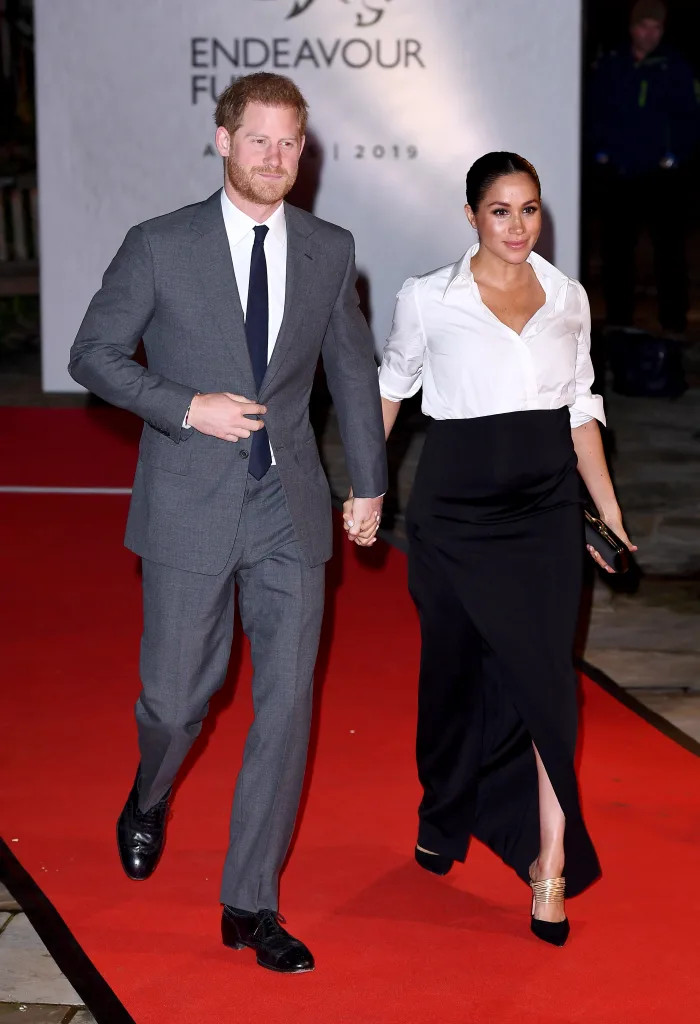 This outfit is known for its adorable and simple design. It is suitable for any type of body shape and a white organza sleeves blouse with a pencil skirt is perfect to wear for a professional get-together. Moreover, you can wear a piece of minimalist jewellery and high heels to complete the look.
Satin shirt with Bermuda Shorts
Satin shirt with Bermuda Shorts is one of those Meghan Markle Outfits which is highly appreciated. Bermuda shorts are very comfortable to wear and when you match them up with a satin shirt then it gives a classy style that is certain to make anyone walk in confidence. Wear it with woven sandals and a nice black bag.
Pleated Dress
Pleated dresses are ideal to wear in summer as well as the winter season. This dress can be marked as Meghan Markle's Best Style Moments and goes perfectly with black sandals. You can choose the dress in various shades and the ruches in it give the dress an elegant look. In addition to this, you can match it up with several accessories such as a pendant necklace, a jute basket bag, and a nice pair of shades.
White short babydoll dress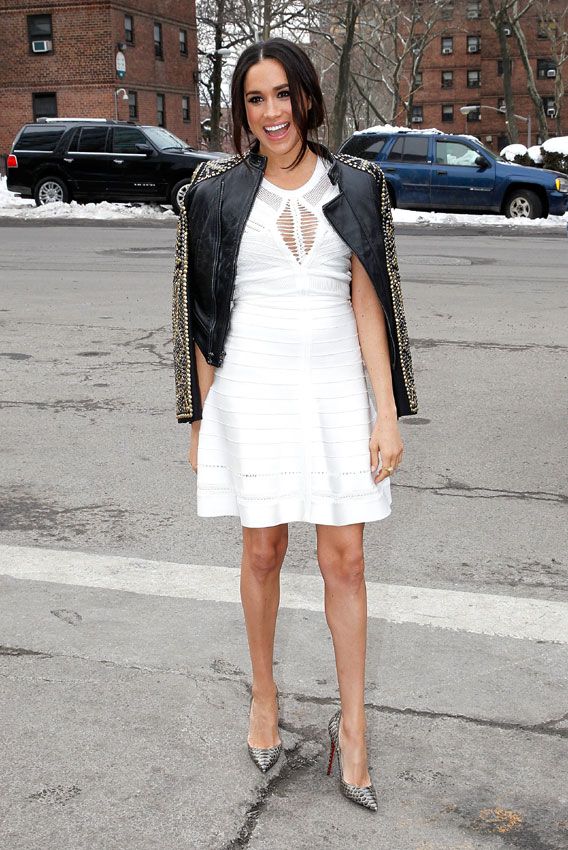 A white short babydoll dress is one the best Meghan Markle outfits that you can wear in summers. This dress is apt for any type of body shape, particularly long girls to complement the design. Furthermore, you can team it with leather sandals, gold hoops, shoulder dress, and keep your hair down to have a super-cute look.
A pantsuit with Knit Tank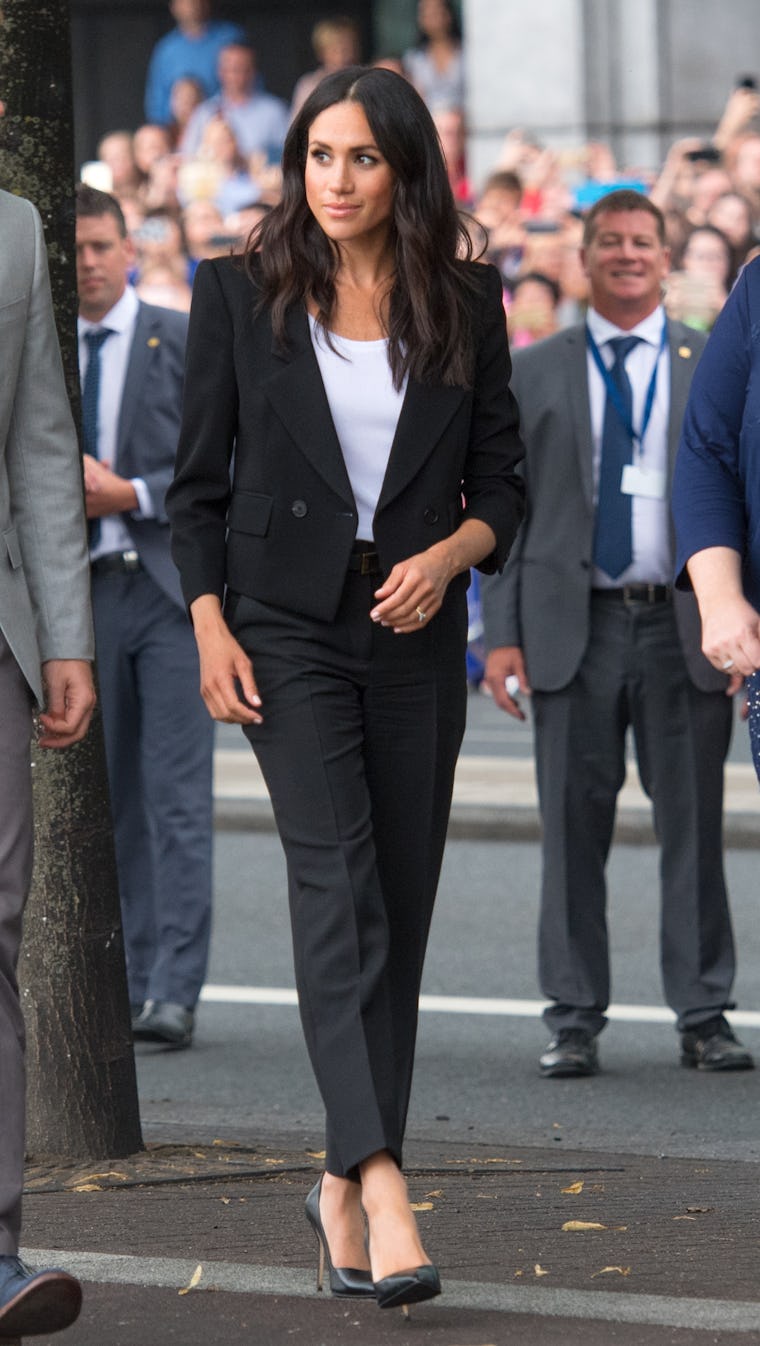 A pantsuit with Knit Tank is one of those Meghan's wardrobe that will give you a proficient look. You can choose the color of the Pantsuit as per your choice, but it widely looks good in light shades. Apart from this, you can make this dress for a casual outing by wearing casual sneakers and hats. Thus, you can choose this outfit as it is incredibly comfortable and look wonderfully stylish.
Dark Shade Jumpsuit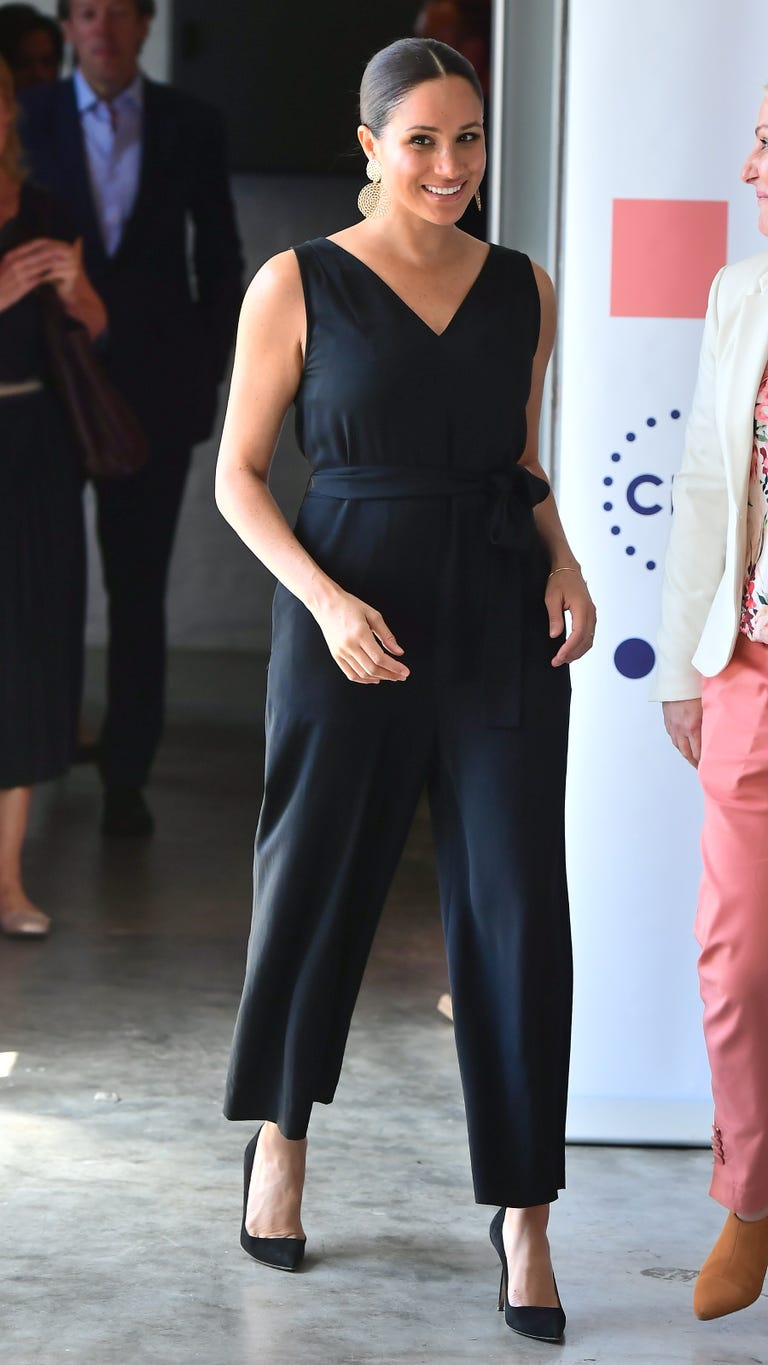 Jumpsuits are the all-time favorite summer dress and are counted amongst the popular Meghan Markle Outfits. With just this one piece of clothing, you will get a chic look and will feel comfortable too. These Jumpsuits are available in a plethora of patterns and colors but according to the style trends of Meghan Markle, you must choose it in a dark shade.
Long blazer and trouser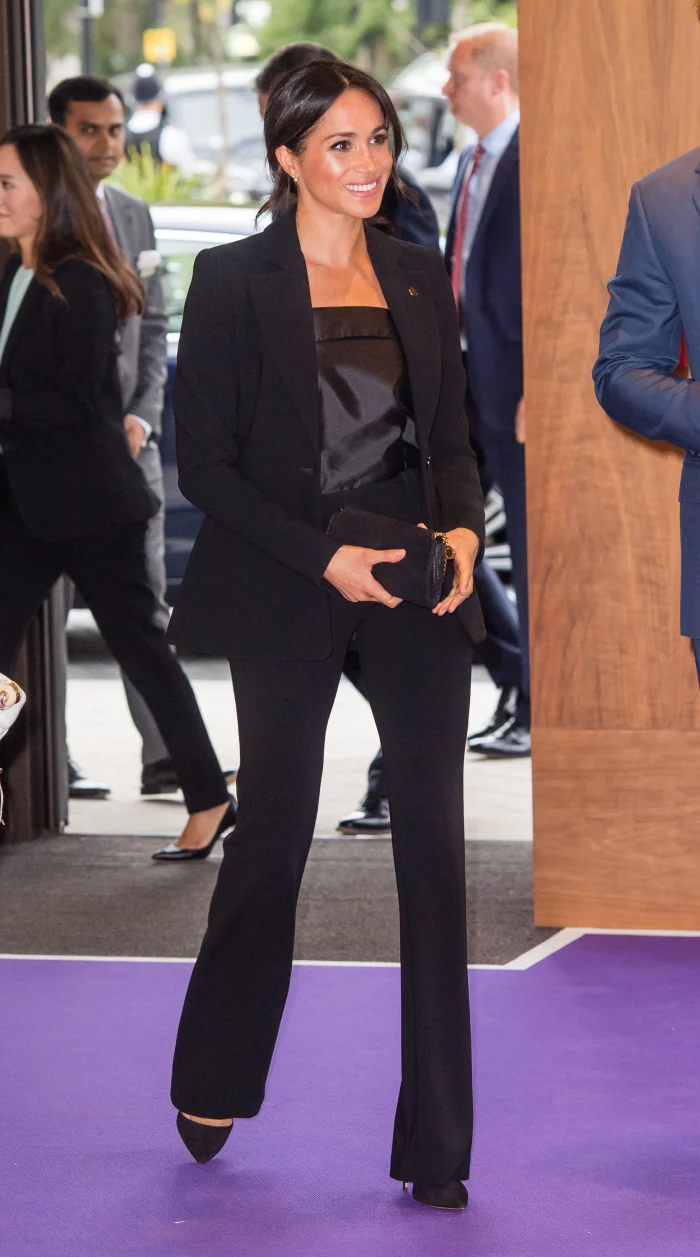 A long blazer and trouser combination can never go wrong at a casual get-together. You can wear a long blazer over a top and in contrast, wear a pair of trousers. Make your overall look chic by carrying a clutch and a nice piece of jewellery. Keep your makeup light and choose a long blazer in a single dark shade, chequered pattern, or others as per your choice.
Floral Dress
This is one of those Meghan Markle Outfits that give you a cute look. You can carry a nice clutch too to make it more elegant. Floral dresses are perfect to wear on those breezy days and are an ideal outfit for beach holidays as well. Pair the dress with neutral accessories like a pair of sandals and go for a casual hairstyle.
Final Words
That's all about Best Meghan Markle Outfits and her style trends. Meghan Markle's Best Style Moments have been tracked with precision since her relationship with Prince Harry. In addition to the outfits, there are some of Meghan Markle's favorite beauty products that give inspiration to many beauty-conscious ladies. Besides, we hope that through this post, you will surely get an idea regarding Meghan Markle's Fashion statement and trends.