The changes in climate or season also make ladies worried about changing their dresses according to thelatest fashion. Winters are always special and you can try to wear various dresses that are cozy, warm, and look stylish as well. So, Sweater Dresses are one of those dresses that never go out of fashion and are affordable too. Hence, in this article, we are giving you a list of the best cozy as well as affordable sweater dresses that you can try this winter.
Best Cozy and Affordable Sweater Dresses to wear in 2022 winters:
Skims Soft Lounge Maxi Dress
If you are looking for a comfortable and stylish dress to wear in winter then you should go for Skims Soft Lounge Maxi Dress. The size range is available from XXS to 4X and is made up of Modal and Spandex material. Because of the fabric quality it is reckoned by many users and is available in many colors such as black, brown, hot pink, white, and gray.
Knit Combo Poplin Mini Shirtdress by Jonathan Simkhai Skai
For getting a nice chic look in the 2022 winter you may choose to wear this shirtdress by Jonathan Simkhai Skai. This beautiful dress has 2-in-1 layers and is knitted well. The material used in this dress is wool, cotton, and recycled polyester. Available in different sizes, this dress can be paired with a nice pair of chunky loafers and you are good to go at any function or a casual outing.
Cross Over Sweater Dress by Shein
This dress is perfect to put some extra glamour into your overall style. The crossover neckline is nice to wear in the office as well as casually. You can buy this dress in different colors based on the availability or size. In addition to this, perfectly designed to make you stand out from the crowd, this sweater dress by Shein is available at pocket friendly prices.
Farm Rio Tropical Garden Sweater Dress
Another dress you can buy to wear this winter is Farm Rio Tropical Garden Sweater Dress. This dress has long balloon style sleeves that give an attractive look to the wearer. According to the reviews, this is very comfortable and has breathable fabric. In addition to this, Farm Rio Tropical Garden is a brand from Brazil which is known for its design inspired by nature and vibrant colors.
Missoni Striped Sweater Dress
Made of viscose material, this superb striped sweater dress by Missoni is ideal to wear in winter and gives you a stylish look. This dress looks great when you wear it with a nice pair of heeled boots, casual sneakers, and accessories such as sunglasses. Moreover, this dress is available in different sizes and is a must buy dress for the upcoming winter season.
Shewin Clothing Sweater Dress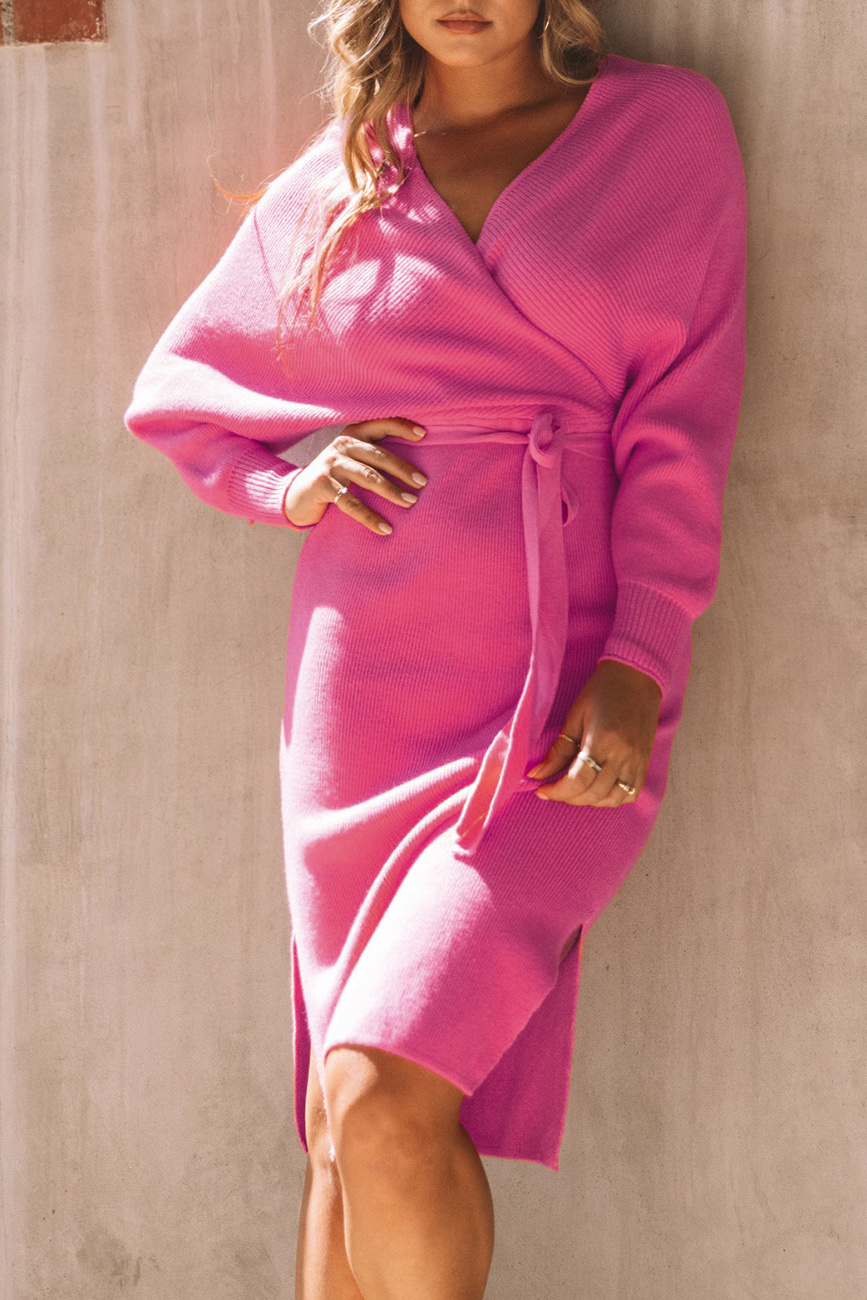 Shewin clothing sweater dresses are well-known for their skin friendly and breathable fabric. When you will wear this dress in winter then it will keep you warm as well as give you a nice comfy feel. Available in different colors and sizes, you should buy this dress and can pair it easily with jeans and boots for a fashionable look.
Midi Sweater Dress by LNA
Midi dresses are one of those dresses that are always high in demand and never go out of fashion. So, this winter season you can also go for a cute and stylish midi sweater dress by LNA. You can wear this dress for any casual get together, outing, as well as party. Available at reasonable prices, you can get this midi dress in different colors and get a sexy look as well because it has a figure-fit design. Furthermore, it is lightweight, made of Rayon and Spandex material and in winter keeps you warm also.
Halter Neck Knitted Dress by Manning Cartell
Are you looking for a halter neck dress to wear this winter? If yes, then you can go for this halter-style turtleneck dress by Manning Cartell. This stylish dress is made of nylon and recycled viscose and is lightweight also. You can style this eye-catching dress with boots or a pair of heels as per your choice or the occasion. Additionally, the halter neck design of this dress makes it more attractive and gives a light touch of sexiness to your overall look.
Final Words
Looking stylish and fashionable is very important in all seasons. Sweater dresses for the winter season have gained a lot of popularity among women and can be paired wonderfully with leggings, jeans, boots, or casual sneakers. These types of dresses are a great way to look elegant while staying warm on chilled winter days. So, whether you buy sweater dresses from shewin clothing, Missoni, or any other brand all are great choices. Hence, we hope that this article will surely help you in choosing the best sweater dresses for you that are affordable and comfy as well.